This article covers the Myths & Legends continuity

The information in this article is considered to be canon with the continuity outside of the films.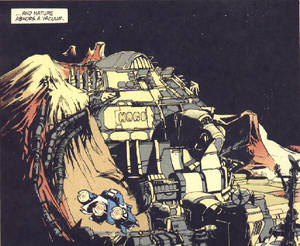 The Charon Base was a research facility owned by Z.C.T. where it conducted Xenomorph-related research to complete Project Chimera. It was destroyed when the facility's director, Ernst Kleist used a sound cannon until it went critical.